Aluminum foil peel-off ends maker, also known as safety cover, has a wide range of applications, mainly in the field of food packaging. The iron ring has a quick-opening intorted design that does not hurt your hands. The sealing film is easy to open and 50% lighter than ordinary easy-open lids. After the lid is torn to open, no dust or debris will fall into the tank, which will be a high-end packaging form in the future food, pharmaceutical and other industries.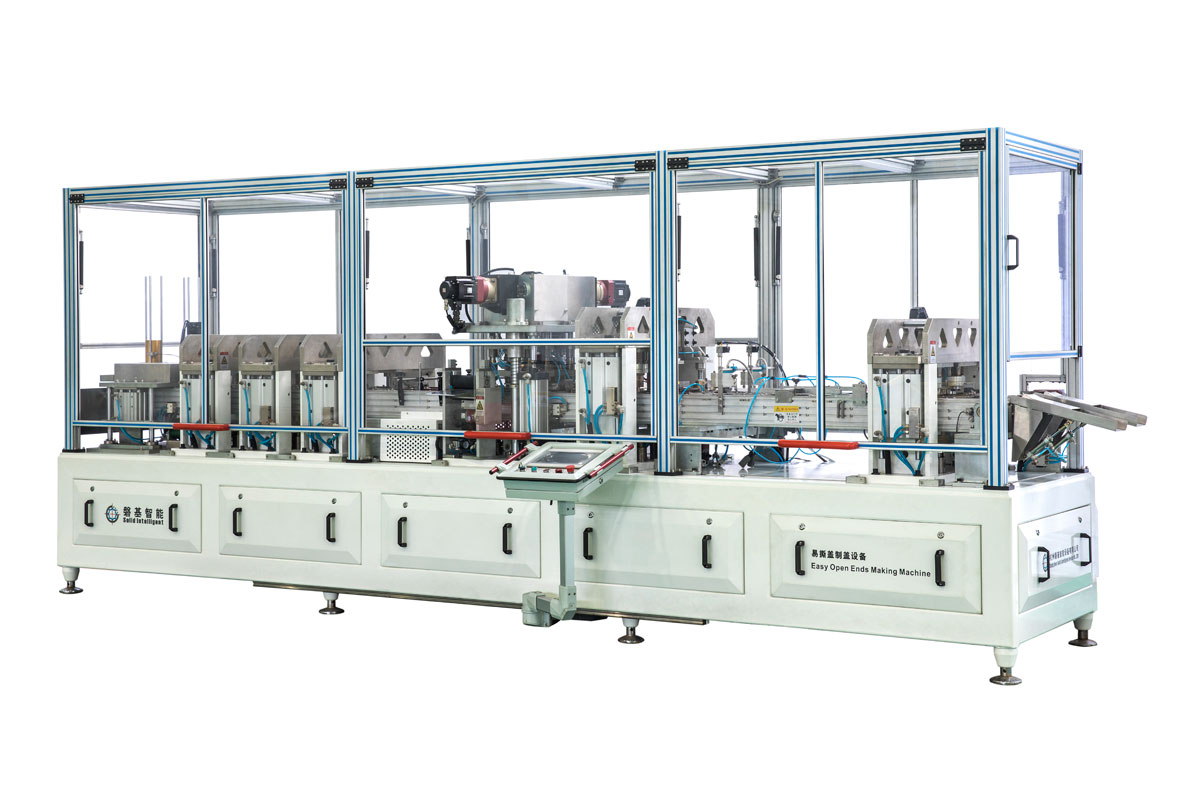 Performance
The operating system adopts touch screen operation, which can set online parameters
and display various information.
The transmission system adopts the synchronous belt to feed the loop, the servo
connecting shaft synchronous positioning drive, with the balanced sealing pressure, the
whole machine has a precise structure and stable performance, and the sealing film
adopts a cutting method that saves materials.
Preheating adopts high-frequency energy-saving method, and the sealing temperature is
automatically controlled by a vertical temperature control module.
It can automatically complete the functions of lower cover, punching, deep drawing,
crimping, punching aluminum foil pre-sealing, sealing, embossing, output and others.
1 or 2 lanes design.
Technical parameter
For making 603, 502, 401, 307, 300, 209 and other customized special-shaped ends
Production capacity: 120-150epm per lane
Configuration power: about 50 kilowatts (380V 50HZ)
Dimensions: about 5000mmx1150mmx2400mm
Weighte: about 5000KG
Air pressure: ≥0.6Mpa
Air flow: ≥0.6M3/Min
Application: