The high-speed production line of Popping Boba, Magic Beans and Explosive Eggs developed by our company is composed of raw juice blending and supplying system, titration system, molding system, filtration system, cleaning and curing system, filling and sealing system, sterilization system, PLC control system and others. Combined with domestic and foreign technical characteristics, fully automatic whole line design, with high speed, high stability, and stable forming effect, it is recommended equipment for large and medium-sized food and beverage enterprises.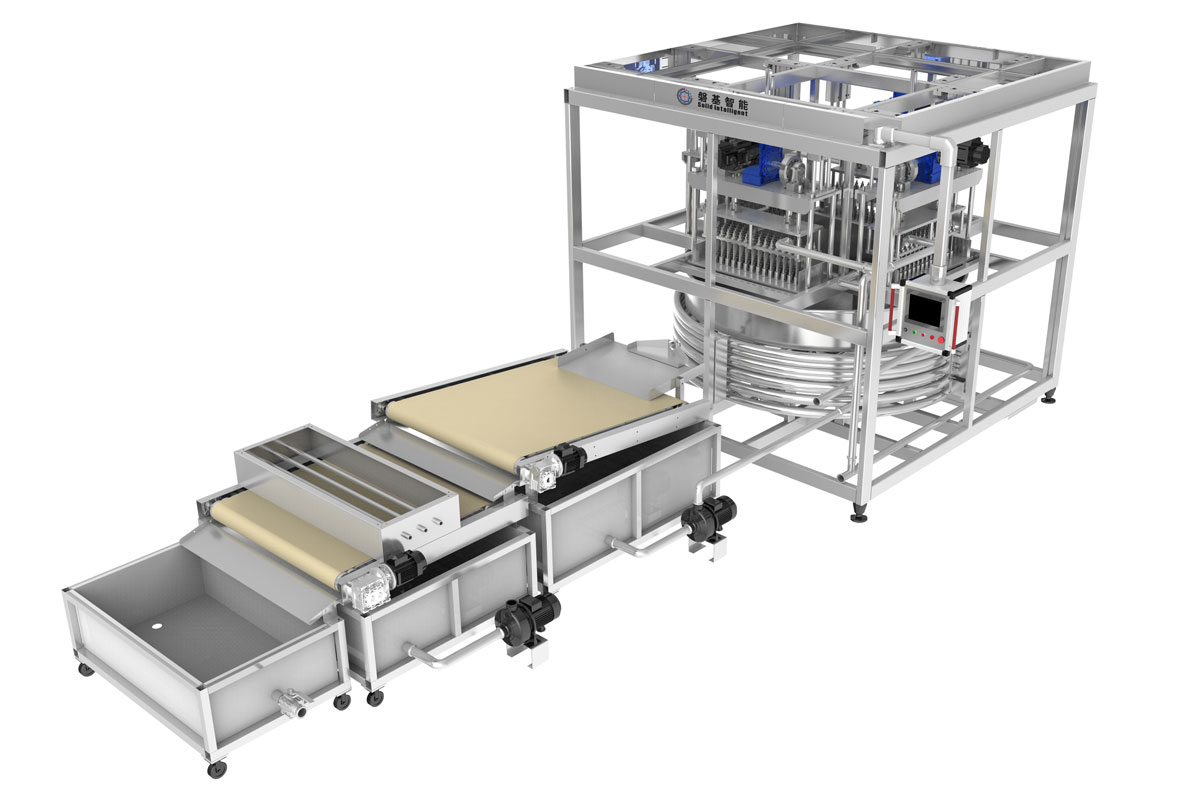 Product description
Popping Boba, a brand new product which be used in beverages and milk tea. The diameter can reach about 6-10mm. The "Q" film is covered outside, and the
ingredients of juice are covered inside. After popping, it has a rich taste, with full of fruity aroma and endless aftertaste!
Product features: it is round, transparent, and lustrous. Innovation: A new experience of taste, mouth-feel and eating pleasure. It is suitable for catering:
Chinese, Western, Japanese and other cuisines. Ice products: drinks, ice bullying, shaved ice and others. Baking: decoration and addition of pastry cakes. Breakfast: it
can be added into the prepared foods such as drinks, insets, and cold salads. It can be made into various tastes such as strawberry magic beans, passion fruit magic
beans, mango magic beans, yogurt magic beans, orange magic beans and so on.
Technical parameter
Specification: ∅6-10mm
Production capacity: 500 kg/h
Power: 20kw
Dimensions: 5600mm x 2200mm x 2300mm
Application: